Game Description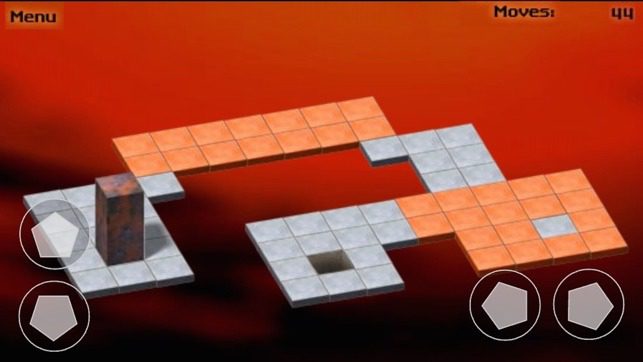 Bloxorz is a classic puzzle game that challenges your spatial reasoning and problem-solving skills. Developed by Damien Clarke, this game features a unique concept where you control a rectangular block and navigate it through a series of challenging mazes and puzzles.
Game Controls
Prepare to maneuver your block with these straightforward game controls:
Arrow Keys: Use the arrow keys on your keyboard to move the block in different directions.
How to Play Bloxorz
In Bloxorz, you'll face a series of increasingly complex puzzles. Here's how to play:
Navigate the Block: Use the arrow keys to move the rectangular block through the maze.
Avoid Falling: Be cautious not to let the block fall off the edges or into the gaps within the maze. Falling results in restarting the level.
Activate Switches: Some levels have switches that you need to trigger by aligning your block with them. Activating all switches is often necessary to open the exit.
Reach the Exit: Your primary goal is to get the block to stand upright on the designated exit tile within the maze. Once achieved, you'll progress to the next level.
Advance Through Levels: Bloxorz offers a series of increasingly challenging puzzles. Each level introduces new obstacles and challenges.
Tips and Tricks
To excel in Bloxorz, consider these tips:
Plan Your Moves: Before making a move, take a moment to strategize and plan your path through the maze. Some levels require careful planning.
Use the Edges: The edges of the maze can be your allies. They provide stability and prevent your block from falling.
Trial and Error: Don't be afraid to experiment with different moves and approaches. Trial and error can be a valuable learning tool.
Game Developer
Bloxorz was created by Damien Clarke, a talented game developer known for designing engaging and brain-teasing puzzle games.
Game Platforms
You can enjoy Bloxorz on various platforms:
Web Browser: Play the game directly in your web browser without the need for downloads or installations.
Mobile Devices: Download the game on iOS and Android devices to play on the go.
How to Play Unblocked
To play Bloxorz unblocked, follow these steps:
Check School or Work Restrictions: Ensure that your school or workplace doesn't have strict internet restrictions or content filters that might block gaming websites.
Visit Official Game Websites: Access the game through the official website or gaming platforms associated with Bloxorz to enjoy the unblocked version.
Now that you have the knowledge, put your puzzle-solving skills to the test and conquer the challenging mazes of Bloxorz!