Game Description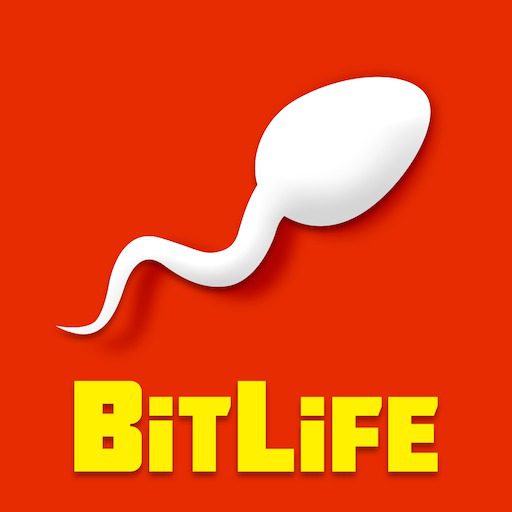 BitLife Simulator is a captivating life simulation game that allows you to live out your virtual life in various ways. Developed by Candywriter, this game offers a wide range of choices and opportunities to shape your character's destiny.
Game Controls
Navigate your virtual life with these straightforward controls:
Touchscreen Devices: For mobile devices, use taps and swipes on the touchscreen to make choices.
Keyboard and Mouse: On desktop, you can play using the keyboard and mouse to make selections.
How to Play BitLife Simulator
Embark on your virtual life journey by following these steps:
Create Your Character: Start by creating your character, selecting their gender and name.
Make Choices: As you progress through life, you'll encounter various scenarios and choices. Decide how you want to respond to each situation.
Build Relationships: Interact with virtual characters, form friendships, date, and even get married. Your relationships will impact your life story.
Education and Career: Choose your educational path and career. Make decisions about your character's studies and job opportunities.
Stay Healthy: Take care of your character's health by visiting the doctor, exercising, and maintaining a balanced lifestyle.
Manage Finances: Balance your finances by getting a job, investing, or starting a business. Make wise financial decisions.
Experience Life Events: Go through various life events such as buying a house, having children, and dealing with unexpected challenges.
Age and Legacy: Your character will age and eventually pass away. Your choices will determine your character's legacy.
Tips and Tricks
Maximize your BitLife Simulator experience with these tips:
Choose Wisely: Every decision matters, so choose your actions carefully.
Plan for the Future: Think long-term about your character's education, career, and relationships.
Maintain Health: Regularly visit the doctor and engage in healthy activities to prolong your character's life.
Invest Smartly: Invest your money wisely to build wealth over time.
Achieve Milestones: Aim to complete in-game achievements for rewards.
Game Developer
BitLife Simulator was developed by Candywriter, a game developer known for creating engaging life simulation games.
Game Platforms
You can enjoy the immersive life simulation experience of BitLife Simulator on the following platforms:
iOS: Play on iOS devices such as iPhones and iPads.
Android: Available for Android smartphones and tablets.
How to Play Unblocked
To play BitLife Simulator unblocked, follow these steps:
Check App Restrictions: Ensure that your device allows the installation of apps from unknown sources, as some workplaces and schools may restrict app installations.
Download from Official Sources: Download the game only from official app stores such as the Apple App Store or Google Play Store.
Play Online: Some versions of BitLife Simulator can be played directly in a web browser without the need for app installation.
Live your virtual life to the fullest in BitLife Simulator, where every choice you make shapes your character's destiny!